News and analysis by
Dan Telvock
, Investigative Post's environmental reporter
My boss Jim Heaney tells me it's been well over a decade since a media outlet in Buffalo assigned a reporter full time to cover the environment, the job I was hired to do. So I guess I'm the living embodiment of  the adage "everything old is new again."
My assignment is covering environmental issues in Buffalo and Western New York. My work will include in-depth investigations, analysis, daily stories, blog posts and social media. I will be out in the community a lot, especially in the coming months to meet people and learn about what environmental challenges exist in the region. We will also be collaborating with experts in academia, all part of a project funded by grants from the Knight Foundation and the Community Foundation for Greater Buffalo.
This is an exciting opportunity that allows me to focus on topics that matter to people and to help ensure a better future for the younger generations. I believe there are often more than just two sides to a story, and I'll be dogged in my pursuit for the truth. I will do my best to bring these topics to you with clarity.
I'm a 38-year-old single guy who was born and raised in Central New York in the Fingerlakes Region, where most of my family still calls home. In my younger years, I thought I was going to be the next Howard Stern, and attended college to do just that at Cayuga Community College in Auburn (tv-radio broadcasting) and then at SUNY Fredonia (communications, legal studies). My first job was at a tiny radio station in Lamar, Col., as a news anchor, and that's all it took to convince me that the Howard Stern mission was over. I was going to be a news man.
After six months, I left Colorado and moved to Winchester, Va., in 1999 for a news anchor gig at one of the state's larger regional radio stations. After a year, I tired of spending two hours at a City Council meeting only to return to the station to create a 30-second soundbyte of everything that happened. I wanted to tell more of the story, so I applied for a newspaper job at the Warren Sentinel in Front Royal, Va., and that's where I got my first taste of environmental reporting. My feisty editor Michelle Sullivan taught me the ropes and there was a natural instinct in me to hold elected leaders accountable and to ensure the justice system was fair to all.
One of my first stories was about an EPA Superfund site in Front Royal, Va., a bucolic town in the Shenandoah Valley that is nestled inside the Blue Ridge Mountains. The plant at one time was the world's largest producer of rayon and became a Superfund site in 1986. The property had more than 23 contaminants, including ammonia, antimony, arsenic, carbon disulfide, lead, asbestos and viscose. I still remember the day when one of the representatives working on the project told me that the viscose liquid he had discovered looked like Gatorade and Hawaiian Punch. Can you imagine finding something like that underneath your land or in your community? Fast forward 26 years later and you have this at the former plant site. This experience provides perspective on just how long it takes to clean up messes left behind by dirty industry and factories.
After a year at the Warren Sentinel, I was promoted to the sister daily The Winchester Star, where I broke my first big story when I uncovered a sealed investigation of the then-Commonwealth's Attorney for a host of bad things, including alleged drug use. After about two years at the Winchester paper, I became the deputy editor of Virginia's largest weekly newspaper, Leesburg Today, where my career really started to take off. I wasn't on the job for more than two months when I came across a prostitution case on the court docket. I befriended the pimp and for the next few months he led me on a riddle. When it was all said and done, I discovered the town's IT director was using the town's credit card to purchase escorts from this pimp to the tune of $50,000.
The next year I wrote a series of stories on Virginia's indigent defense system that resulted in a state law change to give public defenders more time to file appeals paperwork on behalf of their clients because they were so overworked.
I spent three years at Leesburg Today, then decided I wanted to return to a daily newspaper. In 2006, I accepted a job at The Free Lance-Star in Fredericksburg, Va. While there, one of my first stories was about how Spotsylvania County officials weren't exactly upfront with the locals about a series of sewage spills into local waterways. There were dozens and dozens of these spills with zero notification to those who live near these creeks and streams. The EPA got involved by fining the county and ordering them to alert the residents about the spills. In 2010, I wrote a series of stories about a fatal fire that forced Spotsylvania County officials to make significant changes to its combined fire and rescue system of volunteers and paid firefighters and medics.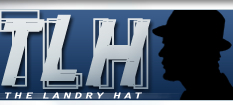 I don't want to sound to apologetic here, but I am a Dallas Cowboys fan —a diehard one who at one time started and authored one of the best Cowboys blogs on the Internet called The Landry Hat. I know, I know. And I am sorry. If I can offer any condolences, that Don Beebe play against Leon Lett is just as memorable as the drubbing my Boys gave the Bills during Super Bowl XXVII. Can we still be friends? The Bills and Cowboys are in different conferences and as of today the Bills are my new second-favorite NFL team. I will be at their home opener cheering them on against the Chiefs.
More apologies coming: I am not a Yankees or a Mets fan, either. I grew up watching the Atlanta Braves on TBS and I went through some really, really rough years until 1991 when the team miraculously went from last place to first place for the first time in National League history.
I am also a wannabe rock star. I own far too many basses and amps for my small apartment, and although I haven't played in a band for a few years, I still pick one of those four-stringers up to play from time to time.
I avidly — almost obsessively — collect vinyl records and have about 1,000 in my collection. At one time I started a business called Vinyl Collective in which I bought old and new vinyl for people and delivered it to them. Needless to say, the business was not a success story and I ended up with stacks of records.
I have eaten chicken wings four out of the eight days since I moved to Buffalo and am still alive to talk about it. I cannot tell you how much I have missed these lovely delicacies since I left New York in 1999. Why can't anyone else make chickens wings like you find in Buffalo? I am so happy to be back in my home state after 13 years, and for more reasons than just awesome wings.
This blog, which we are calling GreenPost, is an experiment for right now and your thoughts on what you would like to see here are welcome. My email is dtelvock@investigativepost.org . I'm already  Tweeting, and commenting and responding to readers on Facebook. Please contact me by email or by phone at 716-831-2626 ext. 3 with suggestions for coverage, tips or if you just want to get together to meet to discuss environmental topics.