Investigative Post's upcoming event season starts out with appearances by two prominent journalists, Margaret Sullivan of The Washington Post and Susan Arbetter of The Capitol Pressroom.
Sullivan will be keynote speaker at Investigative Post's inaugural benefit dinner Oct. 19 at the Hyatt Regency. Arbetter will discuss state politics and other issues Sept. 13 at the Burchfield Penney Art Center.
The appearances of Sullivan and Arbetter headline Investigative Post's third season of "At Issue," an event series that will feature a continuation of reporter presentations, happy hour interviews and trivia nights. A party to celebrate Investigative Post's fifth anniversary is scheduled for February.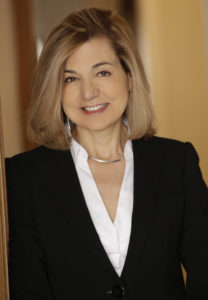 The benefit dinner featuring Sullivan will be the marquee event of the season. Sullivan recently joined The Washington Post in May as media columnist after a widely-praised stint as public editor of The New York Times. She previously served as editor of The Buffalo News, where she established the paper's first investigative reporting team. She also served on the Pulitzer Prize Board and as a director of the American Society of Newspaper Editors.
Here's how Eric Alterman of The Nation summed up her tenure at The Times:
Sullivan's four years is a model not only of smart, relentless web-based media reporting and criticism but also how to think about journalism's role and responsibilities in an era of post-truth politics.
Sullivan, a native of Lackawanna, explained her interest in supporting the work of Investigative Post.
"Investigative reporting is the most important work in journalism, so I'm delighted to have the chance to support it, once again, in my hometown," she said.
Lee Coppola
, a decorated investigative reporter and educator, will be honored for his contributions to journalism in Western New York. Coppola was an investigative reporter with The Buffalo News and two local television stations and later served as the dean of the School of Journalism at St. Bonaventure University. His investigative reporting has won the prestigious George Polk Award, as well as honors from Investigative Reporters & Editors and the National Press Club.
Maryalice Demler, news anchor at WGRZ, will serve as master of ceremonies for the benefit dinner. Paul Vukelic, president and CEO of Try-It Distributing, and Steven Weiss, partner in Cannon Heyman and Weiss LLP, are serving as co-chairs of the dinner.
Tickets can be purchased online.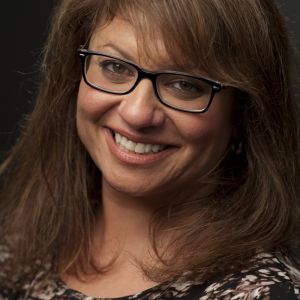 Arbetter's appearance at Burchfield Penney kicks off Investigative Post's event season. She is known to NPR listeners for her incisive interviews on The Capitol Pressroom, which airs an hour each weekday on some 20 public radio stations across upstate New York, including WBFO. City and State calls the Capitol Pressroom "essential listening every weekday."
Investigative Post Editor Jim Heaney appears on the program twice monthly.
"Investigative Post and The Capitol Pressroom have a great alliance," Arbetter said. "The radio show helps connect the state's best investigative journalism with the people who want to hear it."
Arbetter, in addition to hosting and producing The Capitol Pressroom, is News and Public Affairs Director for WCNY Syracuse Public Television. She has won both an Emmy Award and the Edward R. Murrow Award.
Tickets to the event can be purchased online.
Investigative Post is a 501 c-3 non-profit investigative reporting center based in Buffalo. It is the only local news organization dedicated exclusively to watchdog journalism. It distributes its work through its website and WGRZ, the NBC affiliate for Buffalo; WBFO, the region's NPR outlet; and The Public, an alternative newsweekly. Investigative Post has working relationships with a number of other news organizations, including The Capitol Pressroom and ProPublica.
Its reporting has been cited for excellence in numerous journalism competitions, including the Edward R. Murrow Award, Investigative Reporters & Editors and the New York State Associated Press Broadcasters Association. Spree magazine recently lauded Investigative Post for "drawing public attention to issues that could work against the public good and prompting activism around those issues."