In this episode of Investigative Postcast, Margaret Sullivan talks with Jim Heaney about the current state of the press and her work as media columnist with The Washington Post.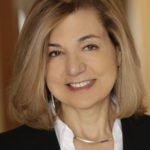 Sullivan, who previously served as editor in chief of The Buffalo News and public editor of New York Times, also discussed the state of investigative reporting, which will be the topic of her keynote address at a gala dinner Oct. 19 hosted by Investigative Post, a nonprofit investigative reporting center based in Buffalo, N.Y. (Order your tickets here.)
"Local investigative reporting is threatened throughout the country and really needs to be defended and needs to be protected," she said.
In our previous podcast, Dan Telvock interviewed Erie County Legislator Patrick Burke on water quality.
Investigative Post's reporting has been credited with prompting U.S. Attorney Preet Bharara to launch a criminal investigation into the awarding of state economic development contracts that recently resulted in the indictment of nine government officials and business executives. You can support our work by making a donation here.
Subscribe to Podcast in iTunes
---