Doctor completing first year of probation after settlement with state; concerns were raised within UB Medical School
A prominent pediatric surgeon who serves as the director of trauma at John R. Oishei Children's Hospital is currently on probation after being charged last year with professional misconduct – including gross negligence and incompetence – by the state Department of Health.
The health department charged that Dr. Kathryn Bass "deviated from accepted standards of care or failed to exercise the care that a reasonably prudent pediatric surgeon would have exercised under similar circumstances," in the treatment of five patients between 2010 and 2012.
In one case, the charges say, Bass performed a colostomy on a six-year-old, using the wrong end of the patient's colon.
During another procedure, which she oversaw, a large surgical clip was mistakenly placed across a premature baby's airway – a virtually unheard-of complication, experts said.
In another case, she attempted to perform surgery on a six-month-old baby after failing to document that she'd already done the procedure, on the same patient, several months earlier.
"These are serious, documented errors in not only technical expertise, but also in judgment – and those two together are about as serious as it gets," MK Gaedeke Roland, former senior associate general counsel at Kaleida Health, which runs Children's Hospital, told Investigative Post after reviewing the charges. Roland also has more than 20 years' experience as a nurse and nurse practitioner.
"In my nursing and legal practice, I've never seen a physician have such a large series of such serious cases," she said.
Like most doctors facing misconduct charges, Bass entered a settlement with the state health department's Board for Professional Medical Conduct, allowing her to keep her license and continue to practice.
Bass agreed not to contest one charge of negligence – neither denying nor admitting guilt – in the treatment of one patient. She denied all the other charges, including gross negligence, negligence, incompetence, failure to keep adequate medical records, and failure to adequately supervise surgical trainees. As part of the settlement, Bass received a formal reprimand and agreed to two years' probation, during which another surgeon has to visit her practice and review her records.
More than 75,000 doctors are licensed in New York; in 2017, 916 were on probation because of issues other than substance abuse. Being put on probation is a less serious disciplinary action than a license revocation, or suspension, but more serious than a fine, or a reprimand alone.
Despite what the charges say was a string of serious mistakes, Bass continued operating, as well as supervising surgical trainees in her position as a clinical associate professor at the University at Buffalo's Jacobs School of Medicine and Biomedical Sciences.
Although the charges weren't made public until last April, administrators at Kaleida and the medical school have known about some of the problems since at least 2012. That summer, a state inspection found that issues with some of Bass's cases hadn't been reviewed by the hospital until months later. The inspection found "no evidence" that the pediatric surgery department was evaluating the quality of care provided to patients in a timely manner.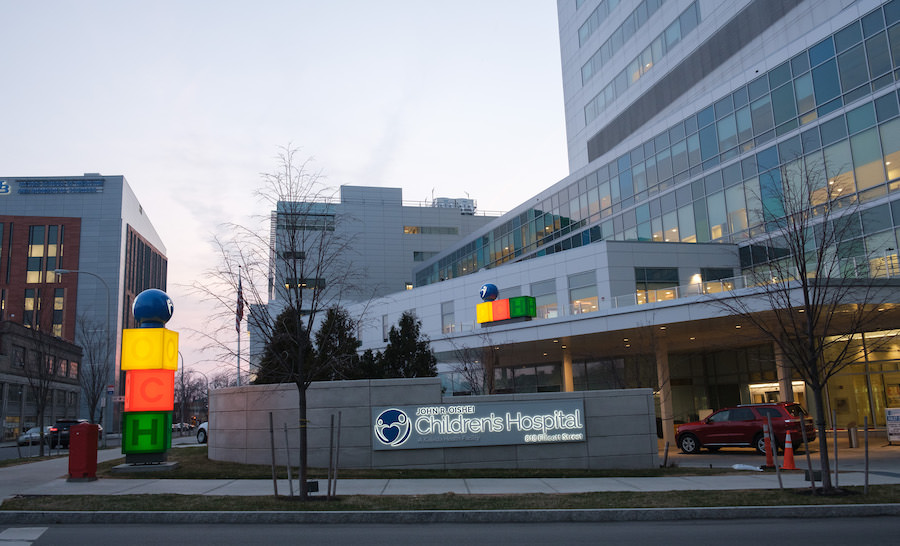 Other doctors – including one of the UB trainees who worked under Bass – had raised concerns internally about her surgical outcomes.
It's not clear what, if anything, Kaleida or the medical school did after administrators learned about these concerns. Both refused interview requests, and instead responded to detailed written questions from Investigative Post with brief prepared statements expressing confidence in Bass's surgical skills.
In August 2012, however, a senior administrator at the medical school wrote to the two surgical fellows – surgeons who were in Buffalo for specialized training and who worked closely with Bass – saying they would no longer operate with or be supervised by her.
Michael Hughes, a spokesperson for Kaleida, said in a statement that Bass was never restricted, in any way, from performing even the most complex surgical procedures.
"I was surprised that the disciplinary action wasn't stricter and more well-defined," said Roland, the former Kaleida attorney. "In my view, these cases are serious enough to limit the scope of practice, at the least."
This story is based on health department records, internal hospital and university documents, and interviews with more than 20 people, including 11 who've worked at Children's or the medical school. Many agreed to speak on the condition that they were not identified, for fear of retaliation.
Bass, through her lawyer, refused interview requests.
Dr. David Tuggle, a pediatric surgeon from Austin, Texas, who was retained as an expert witness on Bass's behalf, reviewed the medical records in each case where she was charged with misconduct. Tuggle, who previously worked as an examiner for the American Board of Surgery, concluded that Bass "met or exceeded the standard of care" in each case. He said the health department ignored key facts in the medical records and took others out of context.
"I've never seen anything like the ridiculous travesty of justice that went on here," he said in an interview.
However, the annual reports of the health department's Board for Professional Medical Conduct say it only charges doctors with misconduct regarding quality of care when medical experts it selects determine that the doctor has failed to meet "minimum standards of practice."
There's no requirement that the hospital tell patients that Bass is on probation. The Office of Professional Medical Conduct's charges against her, and the details of the settlement, are available online – if you know where to look, or think to do so.
"A lot of patients have never heard of the OPMC and do not know where to find this information," said Peter Rodgers, a medical malpractice attorney at Lacy Katzen LLP in Rochester. "I would want to know if a doctor had been disciplined before allowing them to operate on me or my child."
A community institution
Oishei Children's Hospital is a cherished local institution. In 2017, the hospital moved from its old location on Bryant Street to a gleaming $270 million facility on the Buffalo Niagara Medical Campus.
Children's is the only stand-alone pediatric hospital in the state. Its foundation raises millions of dollars a year. It has the largest neonatal intensive care unit in Western New York. Children's is also Western New York's only Level I pediatric trauma center – a designation that recognizes the hospital's ability to provide round-the-clock emergency care for the most seriously injured patients.
In her role as director of trauma, Bass is one of the hospital's highest-profile doctors, appearing on television, in The Buffalo News, and in videos on Kaleida's social media pages to discuss public health issues like firework safety and gun violence.
In 2016, Bass was one of Kaleida's highest-paid employees, tax records show, earning over $580,000.
Charged in five cases
Bass, 58, is an experienced pediatric surgeon. She's a fellow of the American College of Surgeons, and is certified in both general and pediatric surgery by the American Board of Surgery. She graduated from medical school at Northwestern University in 1989 and later worked in Illinois and Texas.
Bass came to Buffalo in 2010, receiving her New York medical license that August. Less than four months later, her medical treatment of a six-year-old amounted to gross negligence, according to one of the state charges.
The child's rectum had been damaged and required surgery, the charges say. Bass performed a colostomy, a procedure where one end of the colon is closed off and left inside the patient, and the other is brought out through the belly, diverting waste away from the injured area. According to the charges, Bass brought out the wrong end of the patient's colon – the non-functioning end.
The health department also charged Bass with failing to recognize the mistake until 10 days later, at which point she did another surgery to fix it, and for signing off on medical records that didn't properly describe why the second surgery was necessary. Bass denied all of the charges relating to her treatment of this patient.
---
In February 2011, Bass performed surgery to repair hernias on both sides of a premature baby's groin. At a follow-up outpatient appointment two months later, she diagnosed the baby with a groin hernia – without documenting that she'd already repaired the hernias, according to the charges.
During the second surgery, there was no evidence of the "purported" hernia the procedure was supposed to fix, the charges say. Bass failed to "obtain and/or evaluate" the patient's surgical history, did surgery unnecessarily, and "failed to maintain an adequate medical record" for the patient, the health department charged.
"The buck stops with the operating surgeon."

— Dr. James Hassett, recently retired professor of surgery at UB Medical School
An internal document summarized: "Patient was seen in clinic for POST OP but was mistaken for a PRE OP patient and rebooked for the SAME operation the patient already had."
Bass denied these charges.
Many doctors say, and medical research shows, that this kind of mistake should not happen.
"The buck stops with the operating surgeon," said Dr. James Hassett, a recently retired professor of surgery at UB, after reviewing the charges in this case. "There's no excuse for that."
That November, after the head of the pediatric surgery department left, Bass was promoted to medical director of pediatric surgery. Among her responsibilities, according to a Kaleida press release, were upholding quality of care and "compliance with standards of practice."
---
In the first four months of 2012, the health department charged, Bass made serious mistakes across several cases.
All surgeons can make mistakes, and patients sometimes experience complications even when everything is done right. But when surgeries go wrong in unanticipated ways, and a surgeon has a lot of bad outcomes in a short period of time, doctors say, it can be a sign of a problem with a physician.
In January, Bass diagnosed a 16-year-old patient with acute inflammation of the gallbladder, an organ which helps the body digest fat, and planned surgery to remove it.
However, an ultrasound done the day before the surgery should have cast doubt on this diagnosis, the charges say: in her record of the operation, Bass "misstated and/or falsely stated … certain findings" of the scan, and removed the teenager's gallbladder unnecessarily.
Then, once additional test results were available after the surgery, Bass failed to reassess her original, erroneous diagnosis, the charges say.
Three days after being discharged, the patient came back to the hospital, complaining of lower back pain. In another medical record, Bass wrote – inaccurately – that it had been two weeks. And she again "misstated and/or falsely stated" that the findings of the ultrasound before the surgery supported her initial diagnosis, according to the charges.
"I've never seen anything like the ridiculous travesty of justice that went on here."

Dr. David Tuggle, expert witness for Dr. Bass
Bass denied these charges and Tuggle, the expert witness, disputed the health department's version of events. He said that Bass relied on a radiologist's interpretation of a CT scan done before surgery and was therefore not at fault. However, research shows – and doctors interviewed by Investigative Post said – that an ultrasound is more reliable than a CT scan for diagnosing gallbladder disease. Asked what the ultrasound in this case showed, and how the radiologist interpreted it, Tuggle said he did not recall.
The gallbladder isn't an essential organ, but any unnecessary surgery exposes the patient to additional risk of infection, bleeding, and from anesthesia, according to medical research.
In this case, the misdiagnosis also delayed treatment of the patient's actual condition – lymphoma, a type of cancer – records show.
---
In March, Bass didn't act soon enough to treat a six-week-old baby whose bowel had been bloated for weeks after surgery, according to the charges.
The bloating itself wasn't unusual. But instead of addressing it, the charges say, Bass did a test to rule out a much rarer condition. Several days later, the baby was having serious difficulty breathing – developing a "mottled appearance" – and urgently needed a breathing tube and, later that day, another surgery.
Bass denied all the charges regarding her treatment of this patient.
---
In April, Bass treated a three-week old baby, born prematurely and with a heart defect.
The baby had an opening allowing blood to bypass the lungs that normally closes soon after birth. When it doesn't, a surgeon can close it by placing a clip around the blood vessel, the ductus arteriosus, to squeeze it shut.
In the week after Bass did this operation, tests showed that the airway leading to the baby's left lung had collapsed, as had the lung itself, the charges say. Ten days after the first operation, the patient had another surgery at Strong Memorial Hospital in Rochester. Records from the second operation noted that the surgical clip from the operation in Buffalo had been placed across the baby's airway, as well as over the ductus arteriosus. The health department concluded that Bass had "inappropriately" obstructed "all or part" of the baby's airway with the clip.
Two pediatric heart surgeons told Investigative Post this is a very rare complication.
"It's an extremely serious complication because the longer the clip is left on, the more risk there is of permanent damage to the wall of the bronchus," said Dr. Lester Permut, a surgeon at Seattle Children's Hospital and an associate professor of cardiothoracic surgery at the University of Washington School of Medicine. "This could result in decreased lung function and increased risk of pneumonia."
"It's hard to understand how an experienced surgeon didn't recognize that their clip was on more than just the ductus," he said, after reviewing the charges.
After this case, Bass chose to stop doing this particular procedure, Tuggle, the expert witness, said. He said he was told this by Bass's lawyer.
In this case alone, Bass did not contest the charge of practicing negligently; she denied the other charges relating to her treatment of this child.
Colleagues raised concerns
By the summer of 2012, after the five cases documented in the state's charges had occurred, some doctors had already complained about Bass to their colleagues and supervisors.
That summer, one of the trainees working with Bass put concerns about her surgical outcomes in writing and gave them to administrators, an unusual step that several people familiar with the situation said represented a significant professional risk.
At the time, Bass was one of only three pediatric surgeons at the hospital responsible for teaching trainees.
"In my nursing and legal practice, I've never seen a physician have such a large series of such serious cases."

— MK Gaedeke Roland, former Kaleida attorney
Over the summer, at least five administrators at Kaleida and the medical school were told about the concerns with Bass's quality of care, interviews and documents show.
Roland, Kaleida's corporate compliance officer at the time, said one of the trainees came to her with concerns about Bass's competence, which she passed on to senior management.
In August, Dr. Roseanne Berger, a senior administrator at the medical school, wrote to the two fellows in pediatric surgery, surgeons who were in Buffalo for specialized training and worked closely with Bass.
"Effective immediately," the letter read, "you will no longer operate with nor be supervised by Dr. Kathryn D. Bass."
"I've never seen anything like that in my years as a professor in the department of surgery," said Hassett, who until mid-2012 oversaw the medical school's training program for surgical residents.
In a statement to Investigative Post, Berger said the medical school "has full confidence in Dr. Bass, both as an educator and mentor of pediatric surgery fellows and residents and as a skilled and compassionate pediatric surgeon."
That summer, one of the trainees complained to the health department about how Kaleida handled the concerns raised about Bass.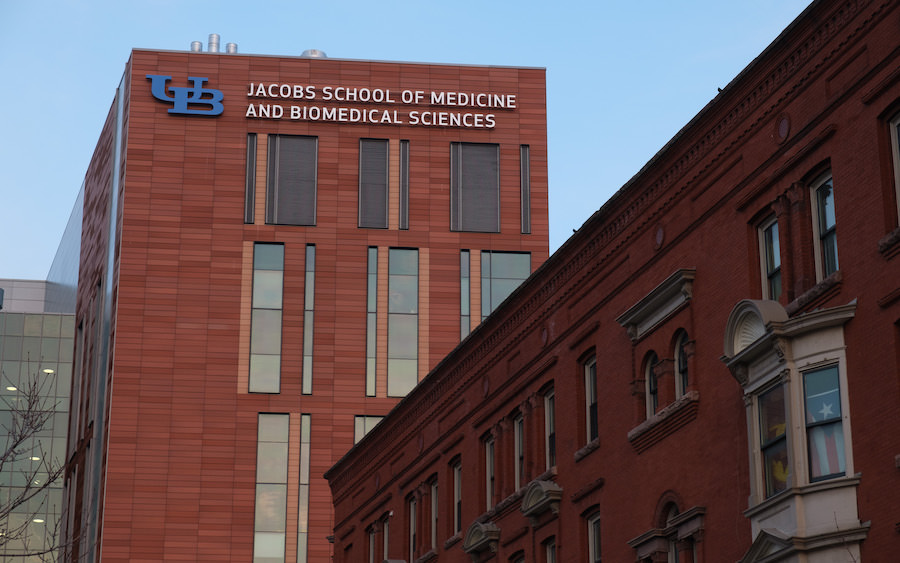 Later that year, both fellows transferred to other universities, medical school documents and interviews show, leaving midway through their training. One of them had started the fellowship, which normally lasts two years, just a few months earlier.
Around the same time, the accrediting body for medical schools proposed that the fellowship program be put on probationary accreditation because of longstanding concern over a declining number of patients, and suggested the number of fellows be cut from two to one. An internal medical school memo gave this as the reason the fellows were given the opportunity to transfer. But people familiar with the situation, including Hassett, said the tensions over Bass's quality of care played a role, too.
Bass continued performing surgery. And she continued supervising residents – surgical trainees with less experience than the fellows – Hassett and other people who worked at the medical school and the hospital said.
Hospital's quality control cited
The state charges focus on Bass's individual conduct. But a hospital inspection done by the health department in August 2012 – in response to the trainee's complaint – found fault, on a systemic level, with the pediatric surgery department's process for reviewing problems.
The inspection report criticizes the hospital's handling of five cases – including at least one that later formed the basis for some of the misconduct charges against Bass – but doesn't name any of the doctors involved. Investigative Post confirmed, by cross-referencing with other hospital records, that Bass worked on at least three of the cases discussed in the inspection report.
Research emphasizes that medical errors are often the result of system failures, as well as human ones. When things go wrong, best practices call for a hospital to identify the underlying causes and learn from the mistake. But, according to the inspection report, this wasn't always happening at Children's.
Subscribe to our free weekly newsletter
Six months of the hospital's internal quality assurance reports were missing; others were incomplete, the inspection found. A case where a patient's feeding tube was put into the wrong organ, but the error was corrected during the surgery, wasn't reviewed until almost five months later. A case where a child had started bleeding after being given a large dose of blood thinner wasn't reviewed for ten months. Even when cases were reviewed, it wasn't always clear that improvements were identified, the report found.
In the case of a "foster baby who received the same surgery twice," the inspection report notes that, while an investigation was done and a plan for improvement was developed, there was "no evidence to indicate" how it would be monitored or evaluated.
Overall, the report concluded, "there is no evidence to indicate that the Pediatric Surgical Department has mechanisms in place to identify, analyze and evaluate the quality of care provided to surgical patients in a timely manner."
Kaleida declined to give Investigative Post the corrective action plan associated with the inspection report, which would describe the hospital's strategy for addressing the problems identified. Freedom of Information Act requests for the corrective action plan, filed months ago with state and federal agencies, have not been fulfilled.
"There's nothing in a hospital – outside of hands-on care – that's more important than quality assurance," said Roland, Kaleida's former corporate compliance officer. "That's where you pick up not just on problems with providers, but also problems with the system."
Settlements the norm
Last spring, Bass entered a consent agreement with the health department, settling her case without a disciplinary hearing.
In New York, most misconduct cases against doctors end like this. In 2017, the most recent year for which data is available, approximately 70 percent of cases were settled without a hearing. A health department spokesperson said settling cases avoids "the risks, expense and time involved in taking a case to a hearing, and possibly an appeal, and allows the sanction to be immediately imposed."
Patient advocacy groups say this approach lets doctors get away with what amounts to a slap on the wrist, even when they've been charged with serious misconduct. Between 2004 and 2013, almost three quarters of doctors charged with negligence were allowed to keep practicing afterwards, according to a 2014 analysis by the New York Public Interest Research Group.
In a statement, Kaleida spokesperson Michael Hughes said: "It was a personal decision by Dr. Bass to take a no contest position rather than continue to litigate this matter for years." The charges, he said, address "an issue that dates back six years (2012) at a hospital that has since closed and moved to a new location."
As part of her settlement, Bass agreed to two years of probation, starting last April, during which another surgeon must visit her practice and review her records on a "random unannounced" basis at least once a month and report quarterly to the health department's Office of Professional Medical Conduct. She was also required to complete a continuing education program.
The probation doesn't mean that Bass is supervised while doing surgery. As an internal memo from Kaleida's general counsel last May explained: aside from what the consent agreement demands, "there is no requirement that Dr. Bass be proctored or shadowed or otherwise monitored, whether in the operating suites of the Hospital or elsewhere."
"I would want to know if a doctor had been disciplined before allowing them to operate on me or my child."

—  Peter Rodgers, medical malpractice attorney
In 2014, there was a change in leadership at Kaleida. The current CEO took over and at Children's, a new chief of pediatric surgery, Dr. Carroll McWilliams Harmon, was appointed. In a statement to Investigative Post, Harmon said of Bass, "You will find no pediatric surgeon more dedicated to her patients or more committed to achieving the highest quality outcomes for the children of our community."
No malpractice lawsuits have been filed against Bass in the time she's worked at Children's, a review of public records shows.
Last February, Bass filed a lawsuit against the state health department. The case, which is sealed, was disposed in October.
Bass no longer holds the title of medical director of pediatric surgery, but she's responsible for evaluating quality of care as part of her role as director of trauma, according to the specifications of the American College of Surgeons. ACS verifies that hospitals providing trauma care meet certain standards.
Bass can petition the health department for early release from probation later this month.
Patients not informed
Information about disciplinary actions against doctors in New York is publicly available online, though it's often harder to find than promotional material.
Hospitals aren't legally required to tell patients that a doctor is on probation.
"It's unrealistic to expect that patients and the public can figure this stuff out," said Blair Horner, executive director of the New York Public Interest Research Group, who has studied this issue. "You can't have a system where you're giving plea bargains to negligent doctors, and not telling the patients that it happened – that is simply wrong."
One mother, whose child was treated by Bass in 2018, while the doctor was on probation, said she hadn't known about the charges until contacted by Investigative Post. Her child is recovering well, she said, and she's grateful to Bass and the hospital. Still, she said, learning about the charges against the surgeon was "devastating."
When she and her husband looked Bass up, she said, they found only positive things. They didn't think to check the disciplinary records on the health department's website.
"That is really unsettling," she said.
---
Have you worked at Children's Hospital? Have you or a family member been a patient there? We'd like to hear from you. You can contact a reporter securely via email: ckeith@investigativepost.org.