Investigative Post has scheduled three events for this summer, capped by its popular benefit concert at Sportsmen's Tavern featuring Tom Toles and The Outlyers. The Aug. 16 show will cap a summer that also includes two speaker panels at Big Ditch Brewing.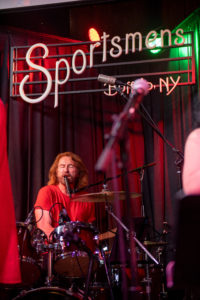 On Tuesday, June 4, Geoff Kelly, former editor of The Public and Artvoice, will discuss the past, present and future of the alternative press in Buffalo. 
On Wednesday, July 17, two Pulitzer Prize winning editorial cartoonists, Toles and Adam Zyglis of the Buffalo News, will discuss their craft and current affairs at Big Ditch. Toles, editorial cartoonist with The Washington Post, won a Pulitzer in 1990 when with The News. Zyglis won his Pulitzer in 2015.
"Our summer events feature top-shelf talent and first-rate venues. They promised to be both entertaining and informative," said Editor Jim Heaney.
Admission to the Big Ditch events includes a free beer or glass of wine. Entry is free to members who have donated to Investigative Post in the past year and $10 for others. Both events start at 7 p.m. We expect both events to sell out, so early purchase of tickets is strongly encouraged.
---
---
This year marks the fourth time Toles and The Outlyers have performed at the Sportsmen's to benefit Investigative Post. Their happy hour show on Friday, Aug. 16, will run from 5:30 to 8 p.m. Admission is $20.
Tickets to all three shows can be purchased online.
Investigative Post's "At Issue" event series is sponsored by Try-It Distributing and Buffalocal, a consortium of local craft beer brewers.