I'Jaz Ja'ciel is a multi-skilled journalist with deep ties to the community. She'll cover urban affairs.
The hiring of I'Jaz Ja'ciel completes the rebuilding of Investigative Post's reporting staff.
A Buffalo native, Ja'ciel comes to Investigative Post from Spectrum News, where she was a multimedia, general assignment journalist. Before that, she was a weekend anchor for WBFO.
Ja'ciel, 29, earned a bachelor's degree in journalism at SUNY Buffalo State, winning numerous awards for academic excellence. She went on to earn a master's degree from Buffalo State in data science and analytics.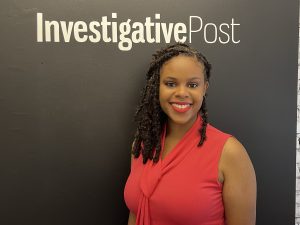 "I'Jaz brings a lot of skills, including broadcast production and data-based reporting, to our newsroom," said Editor Jim Heaney.
Said Ja'ciel: "Having lived in Buffalo all my life, the people of this city and their stories are of utmost importance to me. It is both my honor and duty to shine a light on issues affecting Buffalo residents and to give a platform to those with impactful stories that reflect and shape the city."
Her hiring brings Investigative Post's staff back to a full complement of reporters. Geoff Kelly has been with us for more than three years. J. Dale Shoemaker joined the staff last month, Garrett Looker last week.
"We've got a nice blend of talent with reporting, data and broadcasting skills," Heaney said.
Ja'ciel will primarily cover urban affairs, part of an effort by Investigative Post to expand its coverage of issues of particular concern to residents of the city's East Side. Our past coverage has included extensive reporting on lead poisoning, police misconduct, dysfunction in city schools and the targeting of inner-city motorists by police.
Readers can follow her on Twitter at @jaz_ciel and contact her via email at ijaciel@investigativepost.org.
Investigative Post is an award-winning, nonprofit investigative reporting center based in Buffalo. Our work is distributed through partners that include WGRZ, 2 On Your Side.