County and state crews take charge in wake of city's "embarrassing" snow removal effort.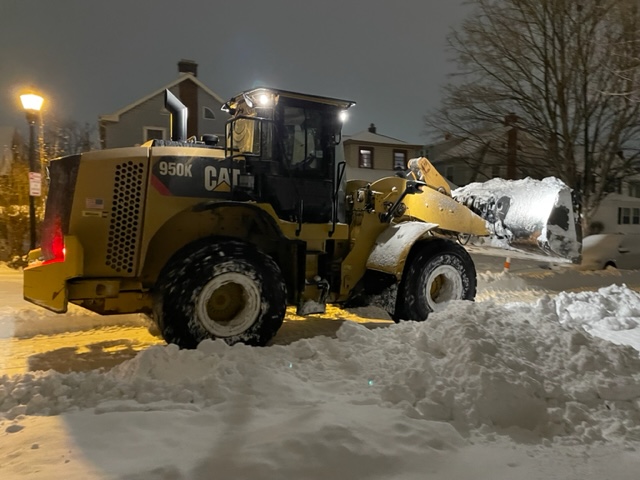 Updated: Wednesday, 1:15 p.m.
This post has received a lot of traffic over the past couple of days, primarily, I suspect, because of the link to the city-affiliated map showing what streets in Buffalo have been plowed. The map might have been useful at some point, but no longer.
Erie County Executive Mark Poloncarz disclosed at a press conference earlier Wednesday that county and state crews have taken on responsibility for plowing streets. Poloncarz termed the city's effort "embarrassing ."
The Buffalo Police Department tweeted that there are more than 450 pieces of snow fighting equipment clearing city streets, vastly more than the city's fleet of 60 to 70 plows – assuming they're all in operating condition.
Meanwhile, the driving ban in the city remains in effect.
For the latest weather reports, I advise visiting our partners at WGRZ's Storm Team 2.
---
---
A map showing, among other things, warming shelters and people in need.
A map showing National Grid power failures is here.
A good Twitter thread is @BuffaloBlizzard2022.
There's a Facebook blizzard page with more than 65,000 followers, if you care to join.
The ice cover in the Great Lakes is illustrated here.