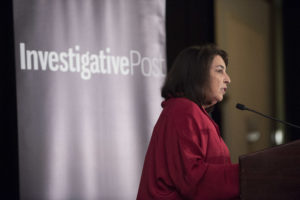 This week's podcast features the keynote address given by Sarah Cohen at Investigative Post's annual benefit dinner Oct. 19.
Cohen, who was part of a team at The Washington Post that won a Pulitzer Prize, and later an editor at The New York Times, focused her remarks on local news and investigative reporting.
"The chaos at the national level … is starting to trickle down to state and local governments," she said.
Subscribe to Podcast in iTunes
---