After a hiatus, Investigative Post has resumed its podcast program with a Jim Heaney interview with Sarah Cohen, a Pulitzer Prize winning journalist and editor with The New York Times.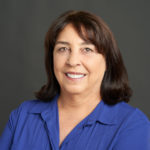 Cohen, a Buffalo native, will be the keynote speaker at Investigative Post's gala dinner on Oct. 19 at the Hyatt Regency. She'll discuss the state of investigative reporting and Donald's Trump impact on the media.
Cohen covers some of that ground in her podcast interview with Heaney.
"A lot of places and people are realizing that investigative reporting … based on facts and documents and holding officials accountable is the one thing that makes any given new organization different than other any other new organizations," she said.
Tickets for the gala can be purchased here.
Subscribe to Podcast in iTunes
---