Jim Heaney interviews Susan Arbetter, the award-winning host and producer of The Capitol Pressroom, on the inaugural episode of Investigative Postcast.
Our plan is to post a new episode every Thursday featuring an Investigative Post journalist interviewing a newsmaker or discussing a recent story they've produced.
Episodes will be available on our website, and, in the near future, on iTunes.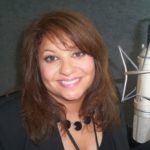 In today's episode, Arbetter tells us about her approach to the job, her trick for waking up at an ungodly hour, and the role WBFO in Buffalo played in launching The Capitol Pressroom.
You can hear more from Susan Arbetter next Tuesday (Sept. 13) at an event at the Burchfield Penney Art Center hosted by Investigative Post. Tickets for the 7 p.m. event can be purchased online or at the door.
Subscribe to Podcast in iTunes
---